The girl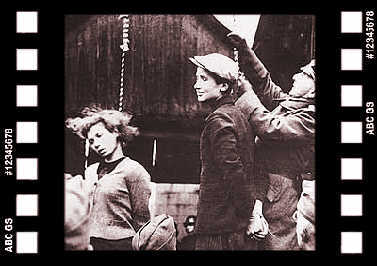 This photo shows a 17-year-old Jewish girl, Masha Bruskina, and Volodya Sherbateyvich, the first partisans from the Soviet Union who were publicly hung by the Nazis, October 26, 1941. The photograph of the 1941 execution has been reproduced many times all over the world but, in her native Belorussia, Masha Bruskina has not yet gained recognition.
Despite the weight of overwhelming evidence, the testimony of eyewitnesses and the confirmation of respected scholars Masha's homeland denies her identity. She may be recognized elsewhere, but in Minsk, Belorussia, where she fought and for whom she died, the girl in the photograph is still officially described as "unknown". The reason: Masha was Jewish.
This fact did not suit Belorussia's hardline authorities, who are still pretending that the identity of the 17-year-old heroine cannot be ascertained.
Masha's fellow partisans, who were not Jewish, were later glorified as heroes of the Soviet Union, yet the regime refused to recognize Masha's equal bravery.