Varian Fry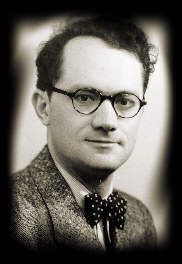 Varian Fry
- the quiet American remains one of the great World War II heroes. Dubbed "the Artistsí
Oscar Schindler
,
" Varian Fry secured freedom for such irreplaceable figures as Marc Chagall, Max Ernst, and Jacques Lipchitz.
The son of a New Jersey stockbroker, Fry had personally witnessed Nazi savagery on a 1935 reporting trip to Germany. As a foreign correspondent for an American journal, "The Living Age", he had witnessed the first Nazi pogrom against the Jews of Berlin in 1935. As an active member of a group called The American Friends of German Freedom, he had raised funds to support European anti-nazis.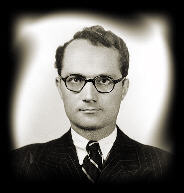 Now, he and his friends felt that more drastic intervention was required. At a lunch in New York on 25 June 1940, hosted by the American Friends of German Freedom, $3000 was spontaneously donated to set-up the Emergency Rescue Committee. In the following days, Varian Fry volunteered to go to Europe on behalf of the ERC, on a secret rescue mission. He was 31.
In August 1940, Varian Fry left New York with a list and headed to Marseilles, the last major French port not under German control. On the list were the names of around 200 prominent European artists and intellectuals, who were known to be in parts of Nazi-occupied Europe. His mission was to help those at risk of Nazi persecution to escape their would-be tormentors.

The Mediterranean city Marseilles was crammed with thousands of refugees who feared they'd be arrested and turned over to the Germans. Anti-Nazis-Jews and non-Jews - were tops on Hitler's wanted list and the Vichy was eager to please.
Within weeks of his arrival, Fry had set himself up in an office, and given his operation a name: The Centre Americain de Secours. This was a front operation, masquerading as a charity working for the relief of poverty. Behind the façade, Fry was running an high-risk, illegal programme of escapes, channelling vulnerable artists, writers, scientists political activists and academics out of France and to the relative safety of Portugal, North Africa and the US. Under the eyes of both France's collaborationist Vichy regime and its Nazi patrons, Fry managed to smuggle several thousands people out of Marseilles.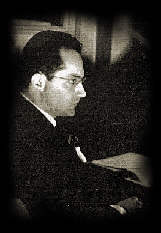 Amongst the people he helped to save were some of the most famous cultural figures of our age - painters Marc Chagall and Max Ernst, sculptor Jacques Lipchitz, writers Franz Werfel and Hannah Arendt, musician Wanda Landowska. Andre Breton, Marcel Duchamp, Lion Feuchtwanger, Heinrich Mann, Hans Sahl, Wilfredo Lam, Walter Mehring, Alma Mahler.
Posing as a relief worker by day, and working as an underground railroader by night, Fry and his small band of devoted helpers defied the authorities, hustling up fake passports and visas, and slipping people out on small boats or by foot across mountain trails.
Although Fry first went over to France to try and save a select group of artists, for whom he had obtained entry visas into the US, he quickly became aware that saving Jews from the Germans was a real issue. His initial one-month visit became a stay lasting over a year.
In total, Fry and his collaborators helped to snatch around 4,000 people from the clutches of the Gestapo, including Jews, trade unionists and British soldiers.
Aside from the perils of discovery, Fry had to overcome a number of significant difficulties. He needed to find ways to launder US currency in such a way that it would hide his real activities and to develop safe passageways, through which he could smuggle his charges. All of this in the face of the ever-present danger of the Gestapo.
Fry's project was brought to an abrupt end in 1942, when he was arrested by the police and eventually deported. After the war, he wrote a memoir of his days in marseilles, Assignment Rescue. But he never received the acclaim that his remarkable courage merited. There is some evidence suggesting that his heroic actions were considered with some suspicion by the FBI, which had kept a file on him throughout his life.

The US State Department wanted to maintain 'good relations' with the Vichy French and it seemed to help block Fry's work. The US consulate confiscated his passport, and connived with the French fascists to have him expelled from Marseilles for the crime of protecting "Jews and anti-Nazis".
Bitter, Fry returned to the US and tried to set off warning bells about the Holocaust he saw coming. But he remained under a cloud, and even after Pearl Harbor, his talents and energy were never utilized by the US war effort. With time he slipped into obscurity and in 1967, he died alone in Connecticut where he was teaching high school Latin.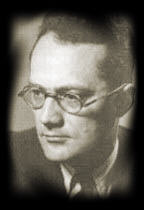 He received a French Medal of Honor shortly before his death, but it was not until a few years ago that Fry's contribution received the recognition that it deserved. The Israeli Yad Vashem Memorial Museum, which investigates the history of the holocaust, accorded him their highest accolade: he was named posthumously as one of the Righteous Among The Nations, a tribute never before accorded to any American.
sources: BBC Online, Jewish World Review