Albert Bedane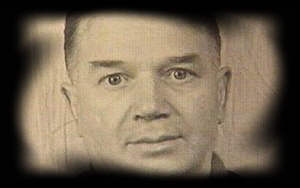 On 4 January 2000 Albert Gustave Bedane was recognised as 'Righteous among the Nations', by the State of Israel for his heroism in saving the life of a Jewish woman and several fugitives during the German occupation of Jersey.
Newly discovered wartime documents from the German occupied Channel Islands have revealed a story to rival that of
Oscar Schindler
's famous exploits in saving Jews from the Nazis. And they have led to Israel bestowing its highest honour on Albert Bedane.
Albert Bedane was born in Angers , France in 1893, arriving in Jersey the following year. He served in the 1/9th Hants Regiment between 1917 and 1920 and in the medical staff of the Royal Jersey Militia at the rank of Sergeant. Bedane became a naturalised British subject in Jersey's Royal Court in 1921. By profession he was a physiotherapist and established a clinic at Greenwood, 45 Roseville Street, St Helier.
Sixty years ago, the Germans invaded the islands. Before they landed, most of the Jewish population had fled to the mainland. But while most people did not suffer under the new regime, a small proportion was living in fear. These were the islands' Jews, who for various reasons had not fled. By the end of 1940, they were asked to register as Jewish. Trusting the authorities to protect them, most did not hesitate.
Rather than protecting them, the authorities were over-zealous in naming people as Jews. Several people were registered as Jewish, though they did not comply with the Nazi definition - someone with three or four Jewish grandparents. The islands' most senior politicians decided to hand over anybody with just one.
Yet not all the Jews were detected. Mary Richardson, a Dutch-born Jew married to an English sea captain, did not register. When discovered, the Germans told her they were going to take her to a "very nice, special camp". However, by the time the Nazis arrived at her home, she had disappeared.
One eye-witness well remembers the Germans searching for Mrs Richardson. Patrick Sowden, then eight years of age, was standing outside the block of apartments when two plain-clothed German officers approached in a staff car. They demanded that he direct them to the Richardsons' flat. He led them down the staircase leading to front door of No 8 and well remembered his surprise that Captain Richardson feigned senility when questioned by the two German officers.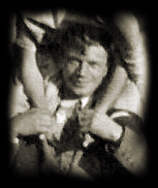 Mrs Richardson was saved by Albert Bedane. She went into hiding at Bedane's clinic on 25 June 1943. Albert Bedane's clinic in Roseville Street was only a few hundred yards from Overseas Flats. The clinic, attached to Bedane's home, incorporated a three roomed cellar of less than five feet in height where Mrs Richardson was hidden.
Bedane hid her in his St Helier clinic for nearly two years, alongside an escaped French PoW and several Russian slave workers, used by the Germans to rebuild the island's fortifications.The only way Bedane could feed his fugitives was by asking for food from farmers in exchange for his massage services.
If Bedane had been caught he would have been killed - another islander, Louisa Gould, died in Ravensbruck concentration camp after an informer told the Germans that she was sheltering an escaped slave worker.
Bedane hid the escapees in the hidden cellar while treating German officers in the clinic. "I had a few nightmares but I thought that if I was going to be killed, I would rather be killed for a sheep than a lamb," he said.
Bedane recounted, in his 'Jersey Evening Post' interview of June 1970, that whilst in hiding Mrs Richardson changed her hair style, wore dark glasses and occasionally sat out in the garden. She escaped detection by returning to the secret cellar whenever the house was searched by the Germans. In the final weeks of the war Mrs Richardson came out of hiding to care for her husband who was by then an invalid, taking this risk on the assumption that as many of the German forces had been replaced since her disappearance she would have been forgotten. Indeed she survived the remainder of the Occupation without detection.
Bedane's wife Clara, who spent the war in England, died in 1944 unaware of her husband's heroism.
Albert Bedane was presented with a gold watch by the Russian Government in 1965 in recognition of his efforts to save escaped Russian forced workers. However he was never recognised by the Dutch government.
The recently-discovered papers included a letter from Mrs Richardson thanking Bedane for saving her life. After the details of his heroism emerged an application was made in May 1999 for his posthumous recognition by the State of Israel. On 4 January 2000 Yad Vashem announced their formal recognition of Albert Gustave Bedane as 'Righteous among the Nations', Israel's highest Holocaust honour.
"There is a Talmudic expression that says 'He who saves one man it is as though he has saved the world'," says Freddie Cohen, president of the Jersey Jewish Congregation. "Albert Bedane is the epitome of that. The fact that he saved only one Jewish woman makes no difference."
Albert Bedane died in 1980.
sources: BBC News, Daily Express, The Jersey Heritage Trust