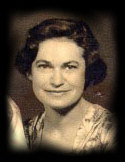 The sheet of paper, a photocopy, is folded and faded. The original meant the difference between life and death for those fortunate to have their names on it more than 50 years ago.
Schindler`s List
.

Anna Duklauer Perl was one of them. One column of numbers and names, No. 76235, Anna Duklauer, "Metallarbeiterin" or metalworker it says in German next to her name.

Long before Steven Spielberg ever heard of him and decided to make his movie, Oscar Schindler`s name was kept nearly as close to Anna Duklauer Perl`s heart as the names of her own children and grandchildren. For almost five decades, she never said much about the horrors of
Holocaust
or the salvation of becoming one of Schindler`s Jews. Neither to her family nor her friends.

She kept it inside. She didn't want her family to go through it, too. She later said:"I just told them that, without a man named Oscar Schindler, I wouldn't be here." But she didn't tell them the whole story until Spielberg`s movie was made.

And overnight everyone was interested in the subject - people were eager to hear from someone who had actually been there. She found herself talking about and sharing a part of her life that was locked inside her for so long. Anna Duklauer Perl, a shy, petite woman who quietly raised three children and worked as a seamstress, found that everyone wanted to hear her story.

She personified the common survivor, not the rich or famous. She was a righteous woman, leading a life of dignity and honesty, dedication to the family, and the community. A survivor who handsomely repayed the precious gift of life which she received.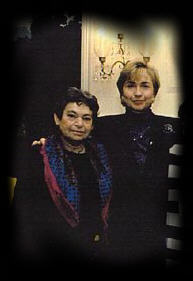 She spoke to thousands of school children in Virginia about her own sad experiences as a teenager, she was Hillary Clinton's guest at the White House, she was interviewed by newspapers and magazines, she was on TV, she took part in the Holocaust Memorial day program in New Orleans, she was quoted in Newsweek just as she was the guest speaker at special screenings of "Schindler`s List".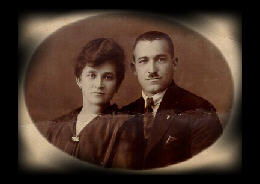 Anna's parents Sofia and Julius circa 1920

Anna was barely 20 years old in Nazi-occupied Poland when she became one of 1,200 Jews saved by German industrialist
Oscar Schindler
. To more than 1200 Jewish people Schindler and his factories were all that stood between them and death at the hands of the Nazis. But Schindler remained true to his "Schindlerjuden", the workers he referred to as "my children". He kept the SS out and everyone alive.

In 1943 Anna Duklauer was working in the laundry room at Plaszow concentration camp in Poland. She didn't think she would survive very long, she was beaten regularly - her life had been almost unbearable for the past three years.

Before the war the Duklauer family was living high in the mountains of Poland, in the ski resort town of Zakopane. Here Sofia and Julius Duklauer led a happy life, highlighted by the births of their three children, Erna, Morris and Anna.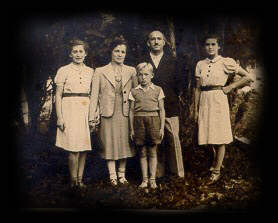 Nestled at the foot of the Tatras, Zakopane was the most famous mountain resort in Poland. In winter, natural snow provided excellent skiing possibilities while summer months offered glacial valleys, waterfalls and mountain lakes. Zakopane was a perfect idyll with its unique flora and fauna, the old cottages blackened from the sun and surrounded by ashtrees.

The Duklauer family's feelings of security collapsed, however, when in 1939, Germany invaded Poland, and the brutality of the Nazis accelerated with murder, violence and terror. The Duklauer family was herded into Cracow's Jewish Ghetto into a one-room apartment and then torn apart. Morris was about 14, blond and blue-eyed, looking like a Christian. He had a chance of surviving, so the family told him to escape out of the ghetto.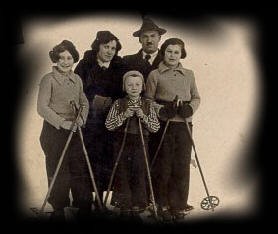 The pictures circa 1938 - Anna is far right

He did, but one day he came back. "He said he missed us too much", said Anna. "When the Nazis found him they beat and dragged him off to a truck." Anna's mother Sofia ran after her only son and climbed onto the truck. Anna never saw them again ...

SS officer Amon Goeth

In 1942 Anna, Erna and her father were sent to the forced labor camp of Plaszow. Here the conditions of life were made dreadful by the SS officer
Amon Goeth
, the commandant of Plaszow. Goeth had made the final "liquidation" of the Cracow ghetto and had experience at three death camps in eastern Poland, Belzec, Sobibor, and Treblinka.

Amon Goeth passed his mornings by using his high-powered, scooped rifle to shoot at children playing in the camp - he often would use it as an incentive to work harder. As Anna Duklauer later told:"Goeth was a monster ... I saw him just shoot people who didn't say the right thing."

"When you saw Goeth, you saw death," said Poldek Pfefferberg, Schindlerjude.

Then one day in the laundry, in the spring of 1943, she was approached by a small Jewish man who told her he needed women to work in the factory. Oscar Schindler`s factory. "I don't know why I was chosen that day," she later said, "It's a question I've asked myself hundreds and hundreds of times. Why me ? Why was I chosen to live ?"

At first, Anna did not want to go and leave her sister Erna. "But she begged me. `Go. With Schindler, there is life. You must go`", Anna later said.

Oscar Schindler`s factory

At Schindler`s enamelware factory DEF Anna worked 12 hours a day, alternating her time between making pots and pans and working in the kitchen preparing meals. But she was away from harassment and the killings. At Schindler`s factory, nobody was hit, nobody murdered, nobody sent to death camps. Conditions at the factory were far from comfortable. Freezing, lice-ridden inmates still suffered typhus and dysentery.

Yet by manipulating the black market, Schindler managed to provide them unthinkable luxuries: He spent a fortune greasing the palms of powerful SS men and bribed the Nazis to get food and better treatment for his Jews, rudimentary medical care, safe corners where a rabbi could usher in the Sabbath, a decent burial ground for the Jewish dead. He even let his Jews bake Passover matzohs in the factory ovens.

In those years, millions of Jews died in Polish camps like
Auschwitz
, but Schindler`s Jews miraculously survived in Plaszow right up to 1944.

The Nazis ordered Schindler`s factory shut down, and he had no illusions as to what that would entail. Desperately he exerted his influence on his contacts in military/industrial circles in Cracow and Warsaw and finally went to Berlin to save his Jews from a certain death. With his life as the stakes, he employed all his powers of persuasion, he bribed uninhibitedly, fought, begged.

Where no-one would have believed it possible, Schindler succeeded. He was granted permission to move the whole of his factory from Plaszow to Brunnlitz in occupied Czechoslovakia and furthermore, unheard of before, take all his workers with him. In this way, the 1,098 workers who had been written on Schindler`s list in connection with the removal avoided sharing the fate of the other 25,000 men, women and children of Plaszow who were sent without mercy to extermination in the gas chambers of Auschwitz, only 60 kilometers from Plaszow.

Anna Duklauer was among the 300 Schindler-women routed on a train to Auschwitz by a mistake. Certain death awaited. She later told:"I knew something had gone terribly wrong .. they cut our hair real short and sent us to the shower. Our only hope was Schindler would find us .."

After weeks Anna and the other Schindler-women were being herded off toward the showers again. They did not know whether this was going to be water or gas. Then they heard a voice:"What are you doing with these people ? These are my people." Schindler! He had come to rescue them, bribing the Nazis to retrieve the women on his list and bring them back.

The women were released - the only shipment out of Auschwitz during WW2.

When the women returned to Brunnlitz, weak, hungry, frostbitten, less than human, Schindler met them in the courtyard. Anna never forgot the sight of Schindler standing in the doorway. And she never forgot his raspy voice when he - surrounded by SS guards - gave them an unforgettable guarantee:"Now you are finally with me, you are safe now. Don't be afraid of anything. You don't have to worry anymore."

"Schindler was a good man. You could tell that ... Schindler and us grew together. And in the end, he gave away all his money." Anna later said.

The Liberation

Anna Duklauer worked at the factory in Brunnlitz until the Liberation. In May, 1945, it was all over. The Russians moved into Brunnlitz. Schindler gathered everyone together in the factory and took a deeply emotional leave of them. He told them they were free, he was a fugitive."My children, you are saved. Germany has lost the war." He asked that they didn't go into the neighboring houses to rob and plunder. "Prove yourself worthy of the millions of victims among you and refrain from any individual acts of revenge and terror". He announced that three yards of fabric were to be given each prisoner from his warehouse stores as well as a bottle of vodka - which brought a high price on the black market.

At five after midnight - certain that his Jews finally were out of danger - Oscar Schindler left the factory. "I must leave now" Schindler said, "Auf Wiedersehen".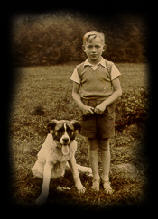 Morris, Anna's brother

Anna Duklauer lost no time heading for Zakopane to seek her family. Wearing patched cloths, she walked in her broken shoes for a week to Cracow and Zakopane, with a glimmer of a hope to find her lost friends and relatives.

She found none, and only heard stories of how her mom and brother were sent to the gas chambers, how her sister was drowned, her dad poisoned, and her childhood friends were shot. Her worst fears came true, as she learned that she lost everyone and everything precious to her. She was left with no family, no home, claiming only a comb and a worn out toothbrush as her only possessions.

She was free now, but had nowhere to go. Left alone - Oscar Schindler gave her a second chance at life. And she started the ultimate triumph of rebuilding her life, reclaiming family ...


Louis Bülow

Sources:
Julius Perl
Fred Kirsch, Staff Writer,The Virginian-Pilot