Part 2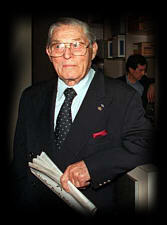 Pfefferberg believed that this was "a story for everyone, and it cast a light upon all the racial craziness on the Earth." During the research stage, Pfefferberg told everyone that the book would be made into a film, which would then win an Academy Award. Keneally's response? "Let me write the book first."

The movie Schindler`s List
After Keneally decided to write the story, Pfefferberg became an advisor to Keneally for the book, and later an advisor to Steven Spielberg for the movie.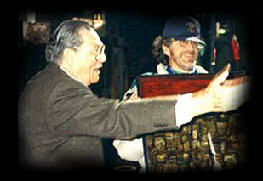 At the first meeting with Spielberg more than a decade ago, Pfefferberg started out by telling Spielberg, "Steve, I was speaking to your mother the other day, and she said you're doing very well." Pfefferberg then called Spielberg's office every week for 11 years to see when the film would be done, and to tell Spielberg "enough with the little furry animals."
The office staff was drawing straws to see who would have to answer the phone ...
And then, in 1992, the call came from Steven Spielberg that Poldek had been waiting to hear. The movie would start shooting in early 1993, Spielberg told him. Filming began in Poland in February, 1993, and Poldek Pfefferberg went back to Crakow and saw the horrors and the triumph all over again. He watched again as children screamed and shots rang out and the only safe place in a world gone mad was a factory where they made pots and pans. Schindler`s factory.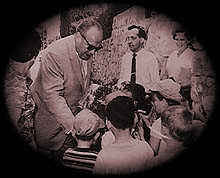 Mila and Poldek Pfefferberg were sitting in the Dorothy Chandler Pavillon on the night "Schindler`s List" won seven Academy Awards, when Steven Spielberg walked to the podium and thanked, before anyone else, "a survivor named Poldek Pfefferberg ... I owe him such a debt. He has carried the story of Oscar Schindler to all of us."

Poldek was instrumental in founding the Oscar Schindler Humanities Foundation, which will recognize acts by individuals and organizations, regardless of race or nationality. He said:"Only when the foundation is a reality will I say I have fulfilled my obligation. Because when I am no longer here, when the Schindler Jews are not here, the foundation will still go on."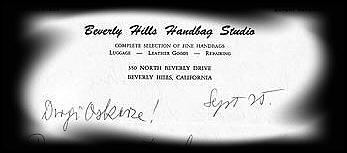 Pfefferberg trying to drum up interest

Poldek Pfefferberg died on March 9, 2001, in the Cedars-Sinai Medical Center in Beverly Hills. In addition to his wife Mila, he was survived by a son and daughter.

Why was Pfefferberg so focused on bringing Schindler's story out? Because he promised Oscar Schindler to tell his story:"You protect us, you save us, you feed us - we survived the Holocaust, the tragedy, the hardship, the sickness, the beatings, the killings! We must tell your story ...." Poldek Pfefferberg spent 40 years trying to drum up interest in the Schindler-Story - and the story was told so the whole world knew it by heart.

As Pfefferberg explained, "Schindler gave me my life, and I tried to give him immortality."
Louis Bülow
sources:
The Southern Shofar
Beacon Journal
The Jewish Times