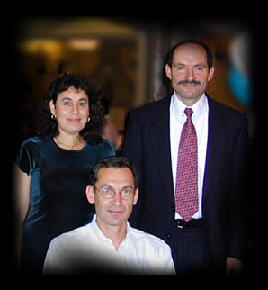 Sonia, Julius, Paul
Sonya, named after her grandmother Sofia, studied nursing and later became nutritionist. She has four children, Dani, Yael, Tali, and Joshua. Danny is a computer scientist.They all live in Virginia. Sonya took care of Anna in her later years.
Paul studied biomedical engineering at the University of Virginia. He is a systems analyst at a telecomunication company. He is an ardent student of Jewish history, and promotes Jewish studies at his community. He and his wife Laurie have three young children, Michelle, Debborah, and Jonathan.
Julius was named after his grandfather. He studied electrical engineering at MIT and his field is video communication. He founded two high tech companies, the latest is Exatel Visual Systems. Charlene and Julius have three children, Olivia, Joseph and Ariel. Olivia is an artist, Joe is studying in college and is an expert rated chess player. He spent the last summer in Armenia studying the Armenian holocaust. Ariel is the New England skateboarding champion. He is still in high school.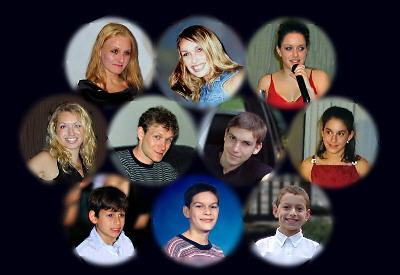 1999 - from top left: Yael, Olivia, Michelle, Tali, Dany, Joseph, Deborah, Joshua, Ariel, Jonathan
Louis Bülow

Julius Perl