Eva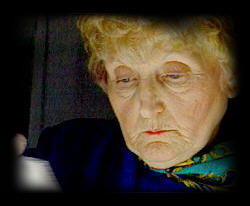 Eva Mozes Kor is a survivor of the deadly genetic experiments conducted by Josef Mengele in the deathcamp Auschwitz during 1944-1945. Her parents, grandparents, two older sisters, uncles, aunts and cousins were killed in the
Holocaust
.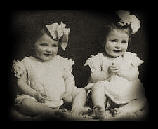 Eva Mozes and her identical twin, Miriam, was born in the small village of Portz, Romania, on Jan. 30, 1934. Life for the Mozes family was good for years, but in March of 1944, the family was told to gather some belongings because they were going to be relocated. They were taken to a ghetto in Simleul Silvanei and then later deported to Auschwitz.
Eva later recalled how she and her family arrived at the Auschwitz railhead:

'When the doors to our cattle car opened, I heard SS soldiers yelling, "Schnell! Schnell!", and ordering everybody out. My mother grabbed Miriam and me by the hand. She was always trying to protect us because we were the youngest. Everything was moving very fast, and as I looked around, I noticed my father and my two older sisters were gone. As I clutched my motherís hand, an SS man hurried by shouting, "Twins! Twins!" He stopped to look at us. Miriam and I looked very much alike. "Are they twins?" he asked my mother. "Is that good?" she replied. He nodded yes. "They are twins," she said ...
Once the SS guard knew we were twins, Miriam and I were taken away from our mother, without any warning or explanation. Our screams fell on deaf ears. I remember looking back and seeing my mother's arms stretched out in despair as we were led away by a soldier. That was the last time I saw her ..."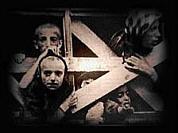 A gruesome fate awaited them at Mengeleís hands. Eva recalled her own quick introduction to life at Auschwitz:
"The first time I went to use the latrine located at the end of the children's barrack, I was greeted by the scattered corpses of several children lying on the ground. I think that image will stay with me forever. It was there that I made a silent pledge - a vow to make sure that Miriam and I didn't end up on that filthy floor."
During her ordeal she and her twin sister Miriam were put through many extremely brutal surgeries and experiments by Mengele, who experimented mainly on twins. Eva later told:
"I was given five injections. That evening I developed extremely high fever. I was trembling. My arms and my legs were swollen, huge size. Mengele and Dr. Konig and three other doctors came in the next morning. They looked at my fever chart, and Dr. Mengele said, laughingly, 'Too bad, she is so young. She has only two weeks to live ...'
The fact that Eva and Miriam survived was a miracle in itself, as only few individual twins were still alive at the time the camp was liberated. But here they are in front, the two Mozes twins:


After the liberation of the camp, Eva and Miriam were the first two twins in the famous film taken by the Soviets - often shown in footage about the horrors of Holocaust.
In some ways the picture is misleading. The Mengele twins never wore striped camp uniforms. They were Mengele's favorite subjects, and they were afforded special treatment, such as being able to keep their own hair and clothing, and receiving extra food rations. As long as they stayed healthy and useful to Mengele, they would be kept alive. The Soviets wanted a more dramatic image for their film, however, and instructed them to put on uniforms.

In 1950 Eva and Miriam received visas for Israel and went there. They became members of a kibbutz, populated mostly by orphans. In 1952, they both joined the Israeli Army. Eva studied drafting and Miriam became a nurse. In 1960, Eva married an American tourist, Michael Kor, also a concentration camp survivor, and came to the United States, settling in Terre Haute, Indiana.

In 1985, 40 years after the liberation of Auschwitz, Eva Mozes Kor, her twin sister, and other survivors returned to Auschwitz and subsequently conducted a mock trial of Mengele in Israel, which received international news coverage.

Eva Mozes Kor is the author of books on her experience and she has spoken to over 400 schools, universities, conferences, synagogues, and civic groups. She is the founder of the Holocaust Museum and Education center in Terre Haute, Indiana, and the C.A.N.D.L.E.S., an acronym for "Children of Auschwitz Nazi Lab Experiment Survivors." This organization of the Mengele Twins has located and reunited over 100 survivors of the experiments and is dedicated "to heal the pain, to teach the truth, to prevent prejudice."
Eva Kor firmly believes that in our own way, we each can make a difference. She is making a difference by helping people understand what hatred and prejudice can do ...
Years after the war, Eva and Miriam suffered serious health problems. Eva suffered from miscarriages and tuberculosis. Her son had cancer. Miriam's kidneys never fully developed and she died in 1993 of a rare form of cancer, probably brought on by the unknown medical experiments and injections which she was subjected to at the hands of Josef Mengele.