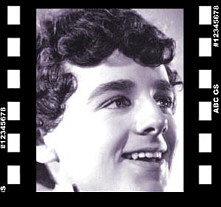 One of the most popular child actors in film history, Freddie Bartholomew was born Frederick Llewellyn March on March 28th, 1924 in London, England. He was raised by an aunt, Millicent Bartholomew, from whom he took his surname. At the peak of his short film career, the angelic-faced, tousled-headed Bartholomew was the second highest paid child star, after Shirley Temple.
Freddie had appeared on the London stage and in 2 minor British films when on a visit to the U.S. with his aunt in 1934, he was offered the title role in David Copperfield by MGM. This film made him an overnight star and he went on to appear in such classics as Anna Karenina (1935); Little Lord Fauntleroy (1936); and Captains Courageous (1937). His fame and rising income soon brought out his long-absent parents, however, who filed an unsuccessful but enormously expensive lawsuit to wrest custody from his aunt.One of which involved a headline court battle in 1937 ...
But with the advent of young manhood, his dimpled, angelic good looks began to fade. After a stint in the Air Force in World War II, his film career was all but finished. Between 1944 and 1947 he was soldier in the 2nd World War. In the early 1950s Freddie Bartholomew moved to New York City, where he became a successful advertising executive. In 1954, he went to work for an advertising agency and remarked at the time that the millions he had earned as a child had been spent mostly on lawsuits ... "I was drained dry " he said.
At the end he worked as director of the Televisionstation and advertising agency in New York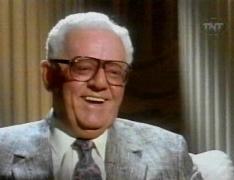 Freddie Bartholomew
Freddie Bartholomew died in Sarasota, Florida., on Jan. 23, 1992 at the age of 67 due to emphysema. He leaves a legacy of some of the greatest adventure films of the 1930s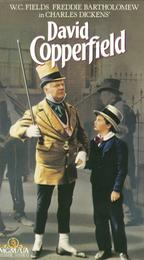 David Copperfield - a wonderful Hollywood version of Dicken's 1850 tale of a young boy despised by his stepfather, and forced to live a life of poverty. No film can ever come close to conveying the detail and depth of a Dickens novel, but perhaps more than any other, Cukor's version captures the spirit of Dicken's writings. Academy Award Nominations: Best Picture, Best Assistant Director, Best Editing.
Actors: W.C. Fields, Lionel Barrymore, Freddie Bartholomew, Frank Lawton, Edna May Oliver
Director: George Cukor Rated: NR Running Time: 132 minutes
Year Released: 1935
David Copperfield was MGM's major Christmas release for its 1934-1935 season and also the first of producer David O. Selznick's major "literary" films for that studio. While a great deal of editing and streamlining was necessary to distill Charles Dickens' massive novel into 132 minutes of screen time, the end result was so successful that only the nittiest of nitpickers complained about the excised characters and events. Freddie Bartholomew plays the young Copperfield, who, after the death of his mother (Elizabeth Allan), is cruelly mistreated by his stepfather, Mr. Murdstone (Basil Rathbone).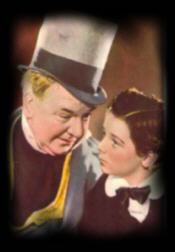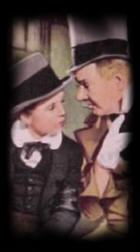 Freddie Bartholomew with W.C.Fields
David's life brightens when he meets the ever-in-debt Mr. Micawber (W.C. Fields), and he is sheltered by Micawber's large and loving family until Micawber is carted off to debtor's prison. Forced once more to seek a home, David makes his way to the Dover estate of his Aunt Betsey (Edna May Oliver), where he meets another colorful cast of characters, none more so than the childlike Mr. Dick (Lennox Pawle). When Murdstone arrives, insisting that David be returned to him, Aunt Betsey and Mr. Dick form a united front to protect the boy. Flash-forward several years: the grown David (now played by Frank Lawton) is attending school, where he meets the lovely Agnes Wickfield (Madge Evans).
David discovers that Agnes' businessman father (Lewis Stone) is under the thumb of the "'umble" prevaricator Uriah Heep (Roland Young) and the equally disreputable Steerforth (Hugh Williams). With the help of Mr. Micawber-who in a weak moment has taken a job working side-by-side with Heep-David proves Heep's treachery and rescues the Wickfields. By rights, he should marry Agnes, but David impulsively weds the empty-headed Dora (Maureen O'Sullivan). Only after Dora's death does David come to his senses, realizing that Agnes is the true love of his life.
Originally, Charles Laughton was slated to play Micawber, but he pulled out of the production, worried that he wouldn't be funny enough. The casting of W.C. Fields was an inspired choice: although he injects his own established screen personality at every opportunity, Fields was born to play Micawber. Likewise, second-billed Lionel Barrymore fits his portrayal of crusty old Dan Peggoty like a glove. In fact, there isn't a false bit of casting in the whole production, and this, as much as Selznick's sumptuous production values, is the key to David Copperfield's enormous success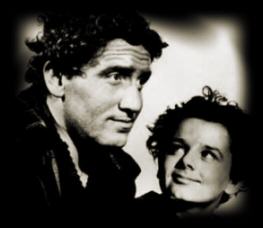 Freddie Bartholomew with Spencer Tracy
Captains Courageous - famous Kipling story about the spoiled son of a shipping magnate who falls overboard from a luxury liner and is picked up by a Nantucket fishing schooner. Its captain refuses to take the lad back to shore so he is forced to become part of the crew, out of his life of being pampered. Forced to earn his keep, the boy's extended voyage and relationship with one of the crew bring out his true good nature.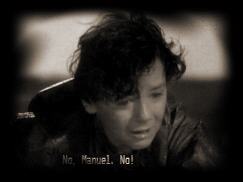 Freddie Bartholomew
Academy Award Nominations: 4, including Best Picture, Best Screenplay. Academy Awards: Best Actor--Spencer Tracy.
Actors: Freddie Bartholomew, Mickey Rooney, Tommy Bupp, Wally Albright, Spencer Tracy, Lionel Barrymore, Melvyn Douglas, Charley Grapewin, John Carradine, Bobby Watson, Jack LaRue, William Stack, David Thursby, Dave Wengren, Donald Briggs, Jay Ward, Kenneth Wilson.
Director: George Cukor Rated: NR Running Time: 132 minutes
Year Released: 1937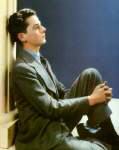 Little Lord Fauntleroy - black and white, 100 minutes long. This is a delightful family drama based on Frances Hodgson Burnett's beloved Victorian-era tale. Freddie Bartholomew is Ceddie, a friendly well-mannered lad who resides in Brooklyn with his widowed mother. Delores Costello, is Dearest, Ceddie's mother and the widow of the Earl of Dorincourt's only son. Ceddie is the heir to a British title and a vast fortune. He is ordered to England, where he is to claim his inheritance, and where he must live with his crusty old grandfather. Ceddie's Brooklyn friends come to his rescue when an interloper claims Ceddie is not the real heir.
Actors: Freddie Bartholomew, C. Aubrey Smith, Mickey Rooney, Delores Costello, Jessie Ralph and Guy Kibbee.
Year Released:
1931 Fascination
1932 Lily Christine
1935 Anna Karenina
1935 David Copperfield
1936 The Devil Is a Sissy
1936 Little Lord Fauntleroy
1936 Lloyd´s of London
1936 Professional Soldier
1937 Captains Courageous
1938 Lord Jeff
1938 Listen, Darling
1938 Kidnapped
1939 Two Bright Boys
1939 The Spirit of Culver
1940 Tom Brown's Schooldays
1940 Swiss Family Robinson
1941 Naval Academy
1942 A Yank at Eton
1942 Cadets on Parade
1943 Junior Army
1944 The Town Went Wild
1947 Sepia Cinderella
1951 St. Benny the Dip
---