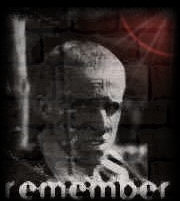 In 1942, Anne Frank and her family fleeing the horrors of Nazi occupation, hid in the back of an Amsterdam warehouse. Over the next two years, Anne describes in her diary her frustrations at being confined, hungry, bored and the threat of discovery. Her diary ends when they are discovered in 1944 ...
Since its initial publication in 1947, The Diary of Anne Frank has sold more than 25 million copies, one of the best-selling books of all time. A beloved classic since its publication, this vivid, insightful journal is a fitting memorial to the gifted Jewish teenager who died at Bergen-Belsen, Germany, in 1945.
Anne Frank received a blank diary on her 13th birthday, just weeks before she and her family went into hiding in Nazi-occupied Amsterdam. Her marvelously detailed, engagingly personal entries chronicle 25 trying months of claustrophobic, quarrelsome intimacy with her parents, sister, a second family, and a middle-aged dentist who has little tolerance for Anne's vivacity. The diary's universal appeal stems from its riveting blend of the grubby particulars of life during wartime and candid discussion of emotions familiar to every adolescent.
The story of the Frank family began in Germany in the 1920's when Otto and Edith Frank led a happy life, highlighted by the births of their daughters Margot and Anne. She and her older sister Margot, frequently spent their summer in Aachen, Germany, with their grandmother. In 1933, in response to Hitler's anti-Jewish decrees, Otto Frank opened a branch of his company, Opteka, in Amsterdam and began planning to bring his family there.
The Frank family finally moved into a house on Medwedplein in southern Amsterdam in 1933 and Anne began to attend the nearby Montessori school, where she excelled. Anne made many friends and was an exceptional student.
The family's feelings of security collapsed, however, when in 1940, Adolf Hitler and his troops conquered Holland and the freedom of the Jews began to be severely restricted. Dictates on where Jews could shop, swim or go to school became a part of everyday life.
Aware of where those restrictions might ultimately lead, Otto Frank spent the year preparing and stocking an annex behind his business office at Prinsengracht 263 into a hiding place.
| | |
| --- | --- |
| On her 13th birthday in 1942 Anne received as a gift from her parents, a diary. She immediately took to writing her intimate thoughts and musings. A few short weeks later, however, Margot received a notice from the Nazi SS to report for work detail at a labor camp. On July 5th, 1942, Anne and the Frank family moved to the "Secret Annex" adjacent to Otto Frank's former office on Prinsengracht. | |
When the thirteen-year-old and her family went into hiding from the Nazis, who were victimizing and arresting Jews, the diary went with her. She called it "Kitty," and for the two years she spent in hiding, the diary was her solace, her confidant, her friend. What she recorded there were, in many ways, the ordinary thoughts and feelings of a teenage girl. But she was a teenage girl living under extraordinary circumstances in ominous times.
Eight people eventually came to live in the secret annex. There were the four members of the Frank family, Otto Frank, Edith Frank, Margot and Anne, three from the Van Pels family, Herman and Auguste Van Pels and their son Peter, and an elderly dentist named Pfeffer.
Life in the annex settled down to a monotonous routine. They woke at 06:45a.m. and by 08:30 they all had to be quiet as work began in the warehouse beneath them. Breakfast at 09:00 and after breakfast all movement was kept to an absolute minimum until 12:30 when the warehouse closed for lunch.
At this time, the inhabitants of the annex had lunch and listened to the BBC. At 14:00 the warehouse reponed and there was silence once again. Between 14:00pm and 17:30 time was spent resting or reading. When the warehouse closed at 17:30 everyone could move around again. At 21:00 preperations were made to go to bed. At weekends the routine varied, with no welcomed visitors from downstairs and even more need to keep quiet to avoid attracting the slightest attention to what supposed to be an empty building.
Inevitably, emotions in the closed quarters began running high. The van Pels family tried unsuccessfully to discipline Anne, and, according to Miep Gies, Mrs. Frank became very depressed. Shortly before they were arrested by the Gestapo, Anne experienced the first flush of love with Peter Van Pels, a shy boy also reaching out for love and understanding.
But the pressures of confinement soon crushed their romance - as always, there was the ever-present threat of discovery ...
By the way - Anne used some fictitious names when she wrote in her diary. The van Daans were Hermann, Auguste, and Peter van Pels. Mr. Dussel was Fritz Pfeffer.
In addition, four people acted as helpers for the people in the annex, and brought them food, supplies and news of the world outside the darkened windows. These protectors had placed themselves at great personal risk because they could have been arrested and jailed for helping Jews. All of these people worked at the business that had belonged to Otto Frank.
Anne's famous diary captured two years of hiding in the attic above the store, but it ended on August 4, 1944, when their hiding place was betrayed. It was an anonymous phone call which led the Nazis to the secret annex. For almost 60 years, the identity of that informant, whose call had such tragic consequences, has remained a mystery to historians. One theory alleged the betrayer was Anton Ahlers, a business associate of Otto Frank and a committed Nazi. A book by British author Carol Ann Lee, published 2002 in Dutch and English, claimed Ahlers not only turned in the inhabitants, but may have blackmailed Otto Frank for years after the war, receiving payment for his silence about Frank's business with Nazi Germany at the beginning of the Second World War.
The second theory pointed to a Dutch woman Lena Hartog-van Bladeren, one of the cleaning women working in the office in front of the annex. No evidence against her was uncovered, but a 1998 biography by Melissa Mueller revived the charges, largely based on contradictions she found in Hartog's statements to the police.
As the Gestapo men searched the annex for valuables such as money, the briefcase in which Anne kept her writings was opened and the papers were scattered on the floor. Little did these men realize the eventual value of these materials. However, the two women, Miep Gies and Bep Voskuijl , had known of Anne's intense feelings about these papers and gathered them up for safe keeping.
Anne's precious diary was among the many personal effects left behind by the family. Anne, and the seven others who shared the cramped Secret Annex with her, were all deported to Westerbork camp.
A few weeks later, as the Allies began retaking Holland, the inhabitants of the camp were moved to Auschwitz and later to other camps. At the gates of Auschwitz, Otto Frank was separated from his family for the last time. In January, 1945, the German guards left the camp to the advancing Russian army. Most of the prisoners, including Peter Van Pels, were herded along with the troops, but Otto Frank was in the camp infirmary and was left behind. Otto Frank tried to convince Peter to hide in the infirmary, but he was afraid. Peter was never heard from again.
Otto Frank, barely alive, was discovered by the Russian army that liberated Auschwitz. Upon recovering, he began to search for his family, as shown in the letters that have only recently been discovered and have never before been seen or heard by the public. En route home to Amsterdam, he learned of his wife's death, but it was not until some time after returning home that he discovered the facts of Margot and Anne's death.
Otto Frank was the only one of the original 8 residents of the secret annex to survive. Van Pels died in the Auschwitz gas chambers and Pfeffer died at the Neuengamme camp in Germany.
Anne ultimately ended up in the Bergen-Belsen camp in Germany, after being evacuated from Auschwitz in October, 1944. As starvation. cold and disease swept through the camp's population, Margot, Anne's sister, developed typhus and died. A few days later, Anne herself, in April, 1945, succumbed to the disease a few weeks before the camp was liberated by the British. She was 15 years old ...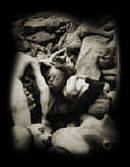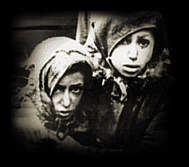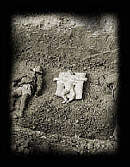 Auschwitz Bergen-Belsen Belzec Sobibor Treblinka The children
A childhood friend of Anne Frank, Hannah Elisabeth Pick-Goslar, ended up in Bergen-Belsen with Anne and Margot. Hannah later recalled:"Anne came to the barbed-wired fence. I couldn't see her. The fence and the straw were between us. There wasn't much light. Maybe I saw her shadow. It wasn't the same Anne. She was a broken girl, I probably was too, but it was so terrible. She immediately began to cry, and she told me, 'I don't have any parents anymore.' I always think, if Anne had known that her father was still alive, she might have had more strength to survive, because she died very shortly before the end, only a few days before (liberation) .."
In Newsweek Magazine, July 21, 1997 another holocaust survivor, Irma Sonnenberg Menkel, tells the story of Anne Frank and her death in Bergen-Belsen "I saw Anne Frank Die":
"One of the children in my barracks toward the end of the war was Anne Frank, whose diary became famous after her death. Typhus was a terrible problem especially for the children. Of 500 in my barracks, maybe 100 got it, and most of them died. Many others starved to death. When Anne Frank got sick with typhus, I remember telling her she could stay in the barracks.I have a dim memory of Anne Frank speaking about her father. She was a nice, fine person .. There was so little to eat. In my early days there, we were each given one roll of bread for eight days, and we tore it up, piece by piece. One cup of black coffee a day and one cup of soup. And water. That was all. Later there was even less. When I asked the commandant for a little bit of gruel for the children's diet, he would sometimes give me some extra cereal. Anne Frank was among those who asked for cereal, but how could I find cereal for her? It was only for the little children, and only a little bit.
The children died anyway ... In the evening, we tried to help the sickest. In the morning, it was part of my job to tell the soldiers how many had died the night before. Then they would throw the bodies on the fire ...
Anne Frank would say to me, "Irma, I am very sick." I said, "No, you are not sick." She wanted to be reassured that she wasn't. When she slipped into a coma, I took her in my arms. She didn't know that she was dying. She didn't know that she was so sick. You never know. At Bergen-Belsen, you did not have feelings anymore ..."
In Willy Lindwer`s book The Last Seven Months of Anne Frank Rachel van Ameronger-Frankfoorder tells about the death of Anne Frank and her sister in Bergen-Belsen:
"Possibly it was on one of those trips to the latrine that I walked past the bodies of the Frank sisters, one or both - I don't know. At the time, I assumed that the bodies of the Frank girls had also been put down in front of the barracks. And then the heaps would be cleared away. A huge hole would be dug and they were thrown into it ..."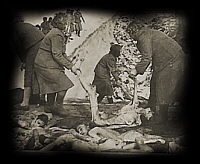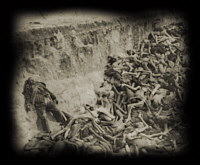 Bodies buried at Bergen-Belsen, April, 1945.
After the war, when it was clear Anne had not survived, the diary was returned to Otto Frank, and he was persuaded to publish it. Fifty years later, it is still an international bestseller. Millions of copies have been sold, and Anne Frank's name is known around the world. The narrow canal side house where she hid is a museum that is visited by more than 600,000 people a year.
With the profits from the sale of the diaries, Otto Frank set up a charitable foundation, which helped pay for the medical expenses of Christians who had helped Jews during the war. As long as he was alive, Otto Frank ran the foundation, and sought to control his daughters' image.
Otto Frank, in his last will, gave the original diary to the state of Holland to the War Documentation Center in Amsterdam. They keep it there in a big safe, and they turn the pages every three months to preserve it there ...
A few years ago a Dutch newspaper Het Parool published newfound excerpts of Anne Frank's diary that include bitter observations about her parents' near-loveless marriage. In a front-page article, the Amsterdam daily printed the text from three of the five missing pages which have stirred up controversy in the Netherlands.
Though she never lived to see her 16th birthday, Anne Frank's innermost thoughts scribbled on scraps of paper challenge us, and shame us, a full fifty years after her death. Her life serves as eulogy to the millions of children who perished in World War II.
She did not leave her legacy as an ode to the past - but as a beacon of hope to the future ...
Anne Frank never met him but somewhere else there was Oscar Schindler, one remarkable man who outwitted Hitler and the Nazis to save more Jews from the gas chambers than any other single person during WWII. Even on the days when the air was black with the ashes from bodies on fire, there was hope in Crakow because Oscar Schindler was there ...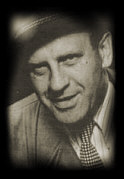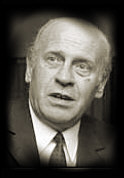 Oscar Schindler used all means at his disposal to ensure the safety of his Schindler-Jews, even Emilie Schindler`s jewels were sold, to bribe, to buy food, clothes, and medicine. He set up a secret sanatorium in the factory with medical equipment purchased on the black market. Here Emilie Schindler looked after the sick.
With his life as the stakes, he employed all his powers of persuasion, he bribed uninhibitedly, fought, begged to save his Jews from the gas chambers.
After the war Oscar Schindler was honoured and revered everywhere by his Jews.
Schindler died in Frankfurt on the 9th of October, 1974, at an age of 66. From 1939 to the day he died he was such in love with his Jewish people, that he wanted to be buried in Jerusalem. His friend, a Schindler-Jew, Poldek Pfefferberg asked him shortly before he died, why he wanted to be buried here. He answered :My children are here .....
In faithful acquiescence with his wishes, his earthly remains were taken to Israel, where his lead coffin was carried through the streets of Jerusalem. Oscar Schindler was buried in the Catholic churchyard on Mount Zion in Jerusalem, in the presence of hundreds of weeping Schindler Jews.
He was mourned on four continents ...

Read Guestbook! | Sign Guestbook!


Adolf Hitler's SS Men
Hitler surrounded himself with a small clique of fanatical, ruthless henchmen - a violent group of outsiders who rose to power in the Third Reich and established political and economic institutions of legitimized terror.

These masterminds of death were found to be quite psychologically normal. They were men of fine standing, husbands who morning and night kissed their wives, fathers who tucked their children into bed.

But murders, brutalities, cruelties, tortures, atrocities, and other inhuman acts were an everyday occurrence.
---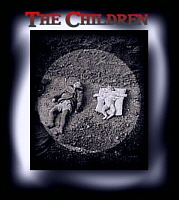 www.auschwitz.dk www.oskarschindler.com www.emilieschindler.com www.shoah.dk

Louis Bülow All Rights Reserved © 2008-10